Always in a mood
And it always involves you
It makes me feel good
Like you always do
And I love….you
.
Always in a kind of mood
One that says I am glad to be
Next to your side
I can-cannot- can not believe
I found you
.
Oh, my dear, we will talk about things for hours
My beautiful flower, it amazes me
That you and I are together
It's bewildering
.
I'm in a sentimental mood
And I will always will
remember the times I've seen
your face—— it makes my heart jump
In a sentimental mood
because of you
Tumblr:

Racism is horrible!

user:

yeah! it is!

tumblr:

POC are mistreated!

user:

yeah! it's so horrible!

tumblr:

White people are horrible!

user:

YEA- wait.....

tumblr:

I HATE WHITE PEOPLE

user:

wait what

tumblr:

THEY ALL SUCK

user:

i.......uh..

tumblr:

Women are important.

user:

oh! yes! they are!

tumblr:

no matter what shape size or color!

user:

yeah! youre all wonderful and great!

tumblr:

men are pigs!

user:

wait.......

tumblr:

WE SHOULD TREAT THEM ALL LIKE IDIOTS

user:

but-

tumblr:

THEYRE ALL THE SAME.

user:

but wait-

tumblr:

Trans people are mistreated....

user:

yeah...they are....

tumblr:

its sick how people hurt them

user:

that is sick. There's nothing wrong with trans people.

tumblr:

Cis people are all horrible killers

user:

but...but they're-

tumblr:

fucking cis scum

user:

you know....i dont feel comfortable with this

tumblr:

what do you mean

user:

well you're kind of bullying people-

tumblr:

ITS NOT BULLYING

user:

but-

tumblr:

WE HAVE TO BE OPPRESSED EVERY DAY. SO WE'RE ALLOWED TO CALL YOU NAMES

user:

i dont think that's how that works-

tumblr:

OOOOOOH YOU POOR OPRESSED WHITE CIS PERSON! YOU HAVE IT SOOOOOOOOOOOOOOOOOOOO BAD!

user:

thats not what i meant-

tumblr:

DID WE HURT YOUR POOR LITTLE BABY FEELINGS

user:

you're insulting-

tumblr:

YOU DONT GET AN OPINION

user:

.............

tumblr:

by the way we love everybody! never bully! no hate! loving community! :)
No, this isn't just tumblr. This is all over the place....the internet, protests in real life, the shopping mall, you name it. But the message is the same. Thank you for whoever posted this.
So powerful…I was so stunned after it was over.
One of my favorite tunes. Play this with a backing track and just let the music take me to a place of peace and relaxation and beauty.
Every time I see you, my heart bleeds. My stomach can't handle all of the blood and I choke.
Every time I see your face, my heart skips a beat. The silence between us kills me on the inside and I can't save myself.
Every time we speak, I am reminded of the times you could remember my name ever increasingly. I wish I could help you remember who I am and who we became.
Every time I know you're not there, I feel empty and alone. The blankets I hug don't fill the void now that you're gone like they used to when we would spend days away.
I now sleep alone with my nightmares during every waking and slumbering second. It possesses my thoughts and heart and feelings.
So fills my stomach with my bleeding heart that chokes my throat. So empty my chest like the bed in which you used to lay. So loud is the silence in the nightmares of the forgotten who wishes for your presence near. So plenty is the pain.
Sara Bareilles - Gravity
I absolutely love this song. I listen to it on repeat often.
I'm supposed to be getting things done but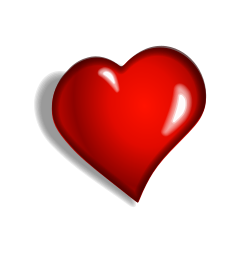 I can't stop thinking about you.