So powerful…I was so stunned after it was over.
One of my favorite tunes. Play this with a backing track and just let the music take me to a place of peace and relaxation and beauty.
-Why are you sad, Treble?
-You know that trumpet player I had been dating? She was switched to trombone and is with someone else now.
Every time I see you, my heart bleeds. My stomach can't handle all of the blood and I choke.
Every time I see your face, my heart skips a beat. The silence between us kills me on the inside and I can't save myself.
Every time we speak, I am reminded of the times you could remember my name ever increasingly. I wish I could help you remember who I am and who we became.
Every time I know you're not there, I feel empty and alone. The blankets I hug don't fill the void now that you're gone like they used to when we would spend days away.
I now sleep alone with my nightmares during every waking and slumbering second. It possesses my thoughts and heart and feelings.
So fills my stomach with my bleeding heart that chokes my throat. So empty my chest like the bed in which you used to lay. So loud is the silence in the nightmares of the forgotten who wishes for your presence near. So plenty is the pain.
Sara Bareilles - Gravity
I absolutely love this song. I listen to it on repeat often.
And Then I Realize
You were never the best for me.
But I told you I loved you.
You said it back, but you didn't mean it.
You broke my heart.
I still haven't recovered.
At the beginning, I told you a lie.
In the end, I was told a lie.
I forgave you.
But you did not me.
Now we are two people without a single tie.
After the end, I went back to the girl I loved before you.
She didn't love me back.
I lied to the girl I always loved.
And told her I was okay.
I have not since spoke a word to that girl.
I feel less and less for the both everyday.
And I never said good bye.
I'm supposed to be getting things done but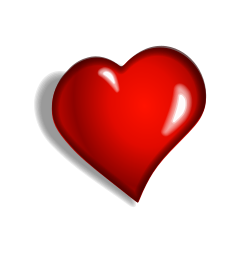 I can't stop thinking about you.
You
       Are
        In
        My
      Head
     Always
_________________
Please stay that way…